how i work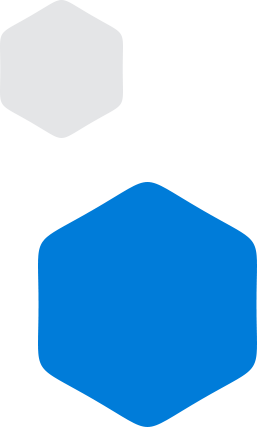 experience + collaboration
When you hire me, you're going to be working with me directly—from the beginning of our engagement until sign-off—and not with an offshored contractor. That means that you won't be explaining your problems to a salesperson who will then try to convey the scope to his developers.
Instead, we'll be working collaboratively to determine your most critical business needs and the bottlenecks that may be slowing you down.
knowledge + solutions
I'm a pro, and when you hire me, you're hiring my depth of knowledge and experience. I've built a solid track record of delivering complex, mission-critical browser-based applications and solutions.
I'm particularly at home working with small- to medium-sized clients who need a multifaceted technologist who can deliver results across the enterprise—and rapidly solve a wide range of problems.
And since there's no middleman—no sales team doing the initial call I can keep my overhead and rates reasonable, and deliver the most bang for the buck for my clients.
book a consultation here
The Problems I Solve
I deliver peace of mind
I'm focused on improving efficiency, streamlining processes, eliminating paper, and enabling better quality control through the use of Microsoft technologies.
In addition, I deliver peace of mind. I create comprehensive backup plans with high security and automatic failover to support high availability—and ensure that my clients are confident that their data and systems will be available when they need them.
enabling better quality control

improving efficiency

streamlining processes

eliminating paper

high security backup plans
my services
wide range of solutions
Finally, I work effectively as both a long-term consultant and as an emergency troubleshooter who comes in when my client's back may be up against the wall—and when they need something that will fix a critical problem. Fast.
I've delivered a wide range of solutions—including Custom Application Development, Backend Databases, Content Management Systems, User Management Systems, Database Administration, and Query Optimization—for clients as diverse as chemical manufacturing, real estate, golf cart rentals, and fine artists.
portfolio
I began my relationship with one long-term client by coming in during an emergency—a top-to-bottom rebuild of the unstructured, undocumented legacy systems after the departure of their previous technologist. I analyzed the situation and developed a roadmap to transition all applications to robust, scalable, centrally managed web-based technologies.
Here are a few highlighted applications across a number of my clients.
Business Operations
Rebuilt multiple business critical applications used to run all daily operations from legacy Access system running on each individual workstation to a .NET, web-based format.
Enabled centralized application management with all updates pushed out via the browser.
Built comprehensive user management system—replacing previous cumbersome, ad hoc system. Delivered fully automated process, eliminating need for case-by-case IT access approval.
Ensured correct access levels for project managers and other stakeholders.
Created application to process overtime opportunities for hourly workers based on seniority.
Cut manager time required through automating process and delivering clear, seniority-based list.
Developed driver log to track delivery time.
Delivered product with support for multiple languages—English, Spanish, and French.
Transformed client operations from whiteboard to online—including inventory, rental agreements, and scheduling.
Streamlined all business processes and grew efficiency.
Implemented automatic synchronizing of external and internal databases.
Eliminated manual processes and ensured data accuracy / timeliness.
Created quality assurance system providing real-time feedback to managers for out-of-spec / out-of-control lab results.
Enabled rapid resolution of any unexpected test results—and mitigated risk of out-of-spec product reaching customers.
Developed graphic display for testing properties over time.
Provided increased transparency for trends / outliers.
Replaced previous legacy, paper-based processes.
Fully integrated lab systems into core SAP solution.
Enabled one-button transfer of lab data to SAP.
Created engineering drawing library accessed via AutoCAD with full tracking features.
Eliminated risk of multiple simultaneous edits to critical engineering drawings.
Created comprehensive content management system for multiple clients.
Enabled rapid image resizing and optimization.
Created and customized online fitness log to address unique client requirements.
Supported numerous corporate fitness challenges.
R&D
Rebuilt mission-critical R&D application to centrally manage customers, projects, and testing.
Dramatically improved remote access performance via VPN for sales and technical personnel.
Fully integrated system with testing machines to streamline data flow.
Automated previous manual process—decreasing time required and increasing efficiency.
Application has been rolled out to parent company in Japan and branches in Singapore and China.
Implemented barcoding system to streamline complex laboratory project queue / processes.
Provided clean, automated, seamless project tracking process—and eliminated previous inefficient, manual, paper-based processes.
Reduced possibilities for human error.
Enabled scientists and lab techs to refocus from project tracking to higher value activities—thereby reducing frustration and improving morale.
Database Management
Streamlined database entry processes.
Unified format for tests / properties—eliminating multiple fields and duplicated / unclear data.
Established database backup schedule.
Ensured full data redundancy.
about me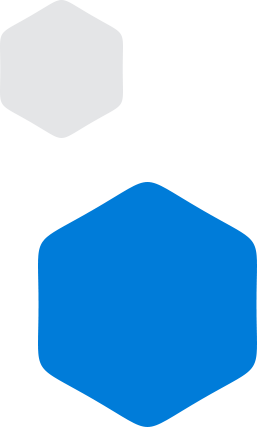 more than "just" a consultant
I've been fascinated by technology since I was in middle school—and I've been very fortunate to have been able to utilize my core passion to build solutions that have dramatically improved my clients' business operations, efficiency, and competitiveness. After early career work in a number of technical positions, I founded my own company, and have been working with many long-term clients for well over a decade.
I'm committed to helping my clients solve their most pressing business problems—and reach their short- and long-term business goals. To accomplish this, I leverage both my deep technology expertise as a .NET full-stack architect / engineer / analyst and my superior communication and interpersonal skills. This approach has ensured that I'm seen as much more than "just" a consultant. I'm happy to say that I've become a true partner in my client's success—and a trusted resource to resolve even the most challenging or complex issues.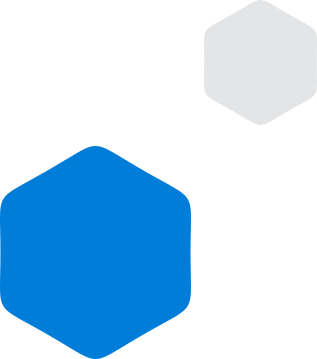 Beyond my professional life
I'm a long time fitness enthusiast and have participated in numerous competitive cycling events. My interest in fitness led directly to my creating an online fitness log product that has been utilized by a number of companies to help track employee fitness challenges.
I also play guitar, enjoy hiking and camping, and follow a number of motor sports including Motocross and Formula 1.